Maxim Wakultschik's Celestial Creatures
Maxim Wakultschik's Celestial Creatures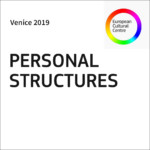 On clear winter nights, the constellation of Perseus, named after the Greek hero, is clearly visible amidst the galactic plane of the Milky Way in the Northern sky. The most famous of the constellation are the stars of Algol, their fluctuation in brightness and variability in color noticeable even to the naked eye. The stars of Algol are the prototype of eclipsing binary stars, orbiting each other, interacting with each other, eternally together, yet forever apart.
In choosing Algol for the titles of his sister works, Wakultschik draws parallels to the importance of luminosity, radiance and the effects of oscillating colors in his creative work. These are the issues that lie at the core of all his art, an art which is essentially a perpetual meditation on visual phenomena. Vibrating hues and shimmering nuances that constantly change with the viewer's perspective and the ambient light make for captivating impressions and an invitation to look closer, linger longer and dive deeper into Wakultschik's universe.
Referencing the twin character of the Algol star constellation and demonstrating his equal mastery of two of his signature techniques, Wakultschik's pendant artworks Algol I, from the work series Optical Portraits Wood Upright, and Algol II, from Optical Portraits Wood Flat, mirror each other in motif, while differing in effect.
As is typical for Wakultschik's cosmos of characters, he presents a young woman of exceptional, indeed celestial beauty. With this representation not of an individual, but rather of an ideal, Wakultschik nods toward Renaissance painters, while rooting his message in our own time: By way of superhuman aesthetics, Wakultschik elevates his women into the realm of goddesses, prototypes of the unattainable ideal of beauty of the 21st century, the likes of which can only be found in the heavens above.
May 2019

News from Studio Wakultschik
Long time in the making and highly anticipated, Maxim's two major works Algol I and Algol II from two of his Optical Portraits Wood series have finally arrived in Venice and are ready to take over La Serenissima.

Playing with the idea of eclipsing binary stars, the pendant artworks are on view at Palazzo Mora near Venice's Canale Grande, where they will be adding some extra luminosity and radiance to this year's biennale.
June 2019

Summer News from Studio Wakultschik
Nathalie Krall, Maxim Wakultschik's Algol I and Algol II, installation view, Personal Structures, European Cultural Centre, Palazzo Mora, Venice, 2019
On May 9th, the European Cultural Centre opened the doors to their biennial exhibition PERSONAL STRUCTURES in the context of the 58th Venice Biennale.

To much critical acclaim, Maxim's pendant works Algol I und Algol II have been revealed to the public and have garnered much attention since.

The artworks are on display on the third floor of Palazzo Mora until the end of November. So, if you are traveling to Venice this summer, make sure to stop by and say hi to the two Algols.

In addition, keep an eye on our social media channels to be the first to know when Maxim will be in Venice to talk about his works, ideas and techniques – and to possibly come and join us at this fabulous backdrop to Maxim's stars.
Where Art meets Architecture
July 2019

Midsummer News from Studio Wakultschik
Summer has reached Venice and if you are in the Veneto region, make sure to hop on a boat to the European Cultural Centre's exhibition PERSONAL STRUCTURES in the context of the 58th Venice Bienale at Palazzo Mora on the Rio de Noale to dive into art and history.
With its representative façade, Palazzo Mora blends in perfectly with the architectural style of its San Felice neighborhood. Built in the 16th century by one of the noblest Venetian families, Palazzo Mora has it all: From frescoed ceilings to spacious halls to a beautiful rooftop terrace offering a gorgeous view of the canal and the rooftops of Venice. Bought by the Mora family in the early 18th century, the palazzo was expanded by incorporating the adjacent building to echo the splendor of La Serenissima. Today's building ensemble stands three storeys high and offers more than 60 exhibition rooms.
With its current use by the European Cultural Centre as a hotspot to promote art, culture and education, Palazzo Mora pays homage to the philanthropical endeavors of its previous owners that eventually rose in status and found themselves among the Patrician elite of Venice.
Maxim's pendant works Algol I and Algol II, named after stars in the constellation of Perseus, have found their temporary home on the third floor, high above ground, in the perfect spot to reach for the sky. They are on view six days a week until the end of November.
Twinkle, Twinkle, little Stars
August 2019

Late Summer News from Studio Wakultschik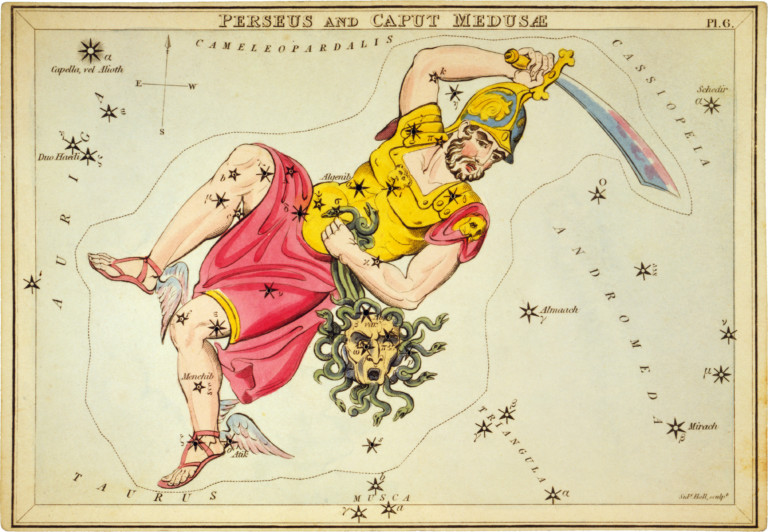 Sidney Hall, Perseus and Caput Medusae, plate 6 of a set of celestial cards accompanied by A familiar Treatise on Astronomy by Jehoshaphat Aspin, London, 1825, etching, hand-colored, source: Library of Congress, Washington, D.C., USA
While summer is abuzz with activities, late August is the perfect time to take a moment to stop and look up at the stars, as the constellation of Perseus has just returned to our Northern Hemisphere. The Perseids meteor shower of mid-August heralded its return and it is from now until March that Perseus can easily be spotted even in well-lit regions due to the exceptional brightness of his stars.

While Perseus is located near other star constellations named in references to the Greek hero's adventures, such as the constellations of Andromeda, Cassiopeia and Pegasus, the brightest stars in our sky are located in Perseus' stellar system Algol. No wonder, it served as inspiration for Maxim's pendant works and contribution to this year's PERSONAL STRUCTURES at Palazzo Mora in Venice.

In particular, Maxim was drawn to the dynamo-like quality of the star system and the luminosity and radiance of Algol. The eclipse of Algol by a dimmer companion star about every two or three days causes a color spectrum oscillating between blue and white, orange and red.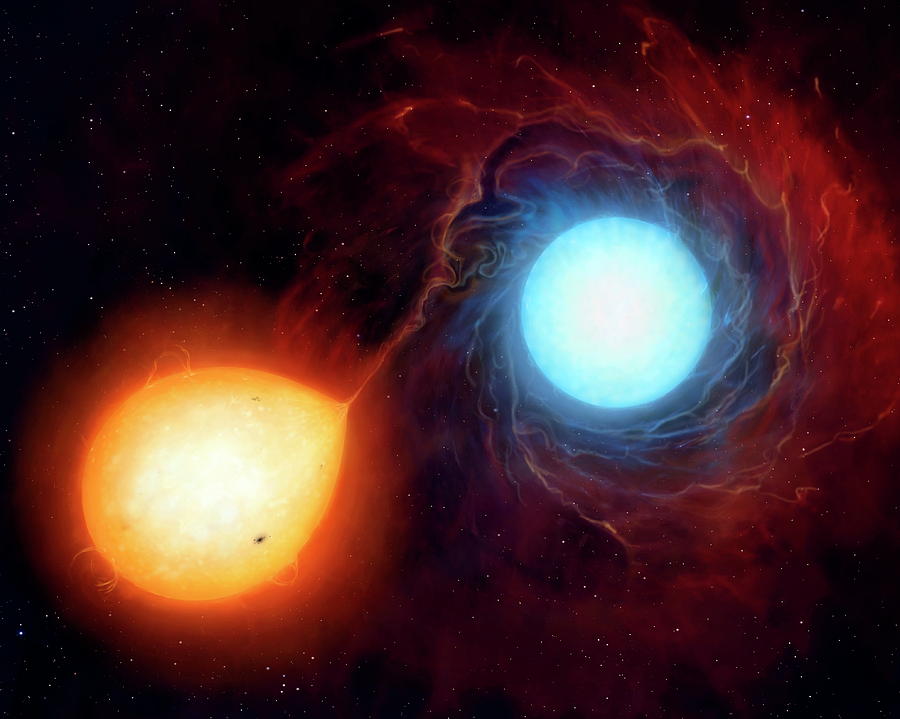 Mark Garlick / Science Photo Library, Algol Binary Stars, 12 September 2018,
source: Fine Art America
In the constellation of Perseus, they mark the head of the Gorgon monster Medusa that the hero is said to have slain according to Greek mythology. The star constellation shows Perseus carrying the head of Medusa of which the sister stars of Algol form the eyes. With their ever-changing quality, they are consequently also known as the winking demon star. 😉

If you are in the lagoon city between now and the end of November, make sure to visit PERSONAL STRUCTURES at Palazzo Mora and climb the stairs up to the third floor to get closer to our stars.
October 2019

Autumn News from Studio Wakultschik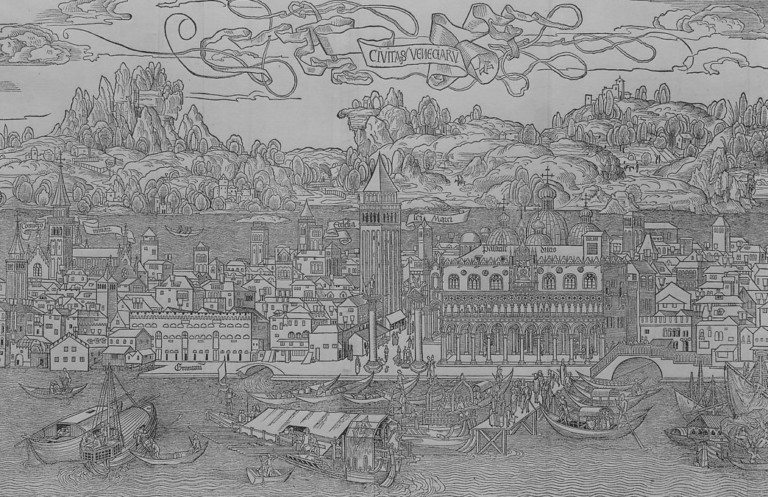 Erhard Reuwich, View of Venice (detail), from Peregrinatio in Terram Sanctam, allegedly the world's first travel guide by Bernhard von Breydenbach, Mainz, 1486, woodcut,
source: Metropolitan Museum of Art
The 58th Venice Biennale has been setting new trends and introducing new artistic perspectives since May. As time flies, it is still hard to image, but the final stretch of this year's biennale is already upon us.

Since the best way to experience Maxim's three-dimensional artworks is in real life, what better way to do so than in an environment that has inspired and brought forth generations of world-renowned artists. In an effort to bring his ideas and inspiration to his viewers in the lagoon city, Maxim sets out on a journey to Italy in November to close the PERSONAL STRUCTURES exhibition in style.

Join us at Palazzo Mora on the afternoon of Thursday, 14 November 2019, and ask Maxim everything you have always wanted to know. Studio Wakultschik and the team of the European Cultural Centre at Palazzo Mora invite you to join us for an afternoon that will take you beyond the surface of Maxim's contribution to this edition of PERSONAL STRUCTURES.
Usage Note:
The author gives permission to use extended quotation from the text material. In case of citation, the original source must be given in full. Any further use of this content requires prior written approval from the creator.