John William Waterhouse (1849 – 1917)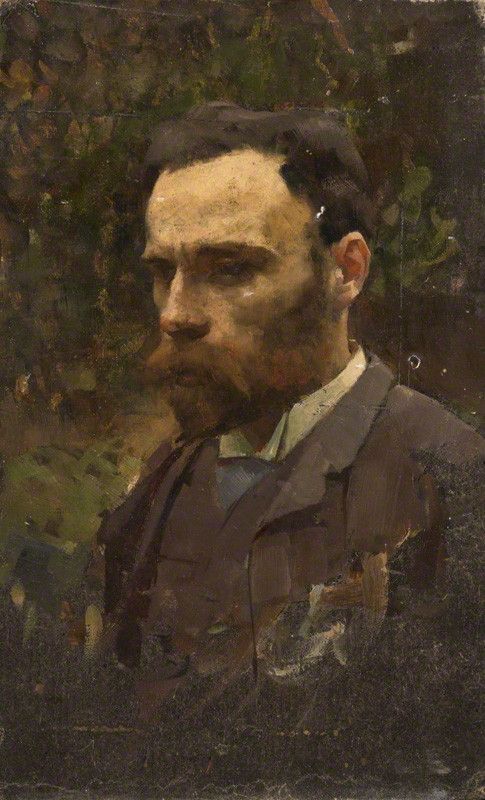 John William Waterhouse, RA, was a British painter of the late 19th and early 20th century. He was born in Rome, Italy, to English painters William and Isabella Waterhouse. While the exact date of his birth is unknown, Waterhouse scholars believe that he was born between the 1st and 23rd of January 1849.
In 1854, the family returned to England, permanently settling down in London, where Waterhouse entered the Royal Academy of Art School in 1871.
While he initially studied sculpture, he soon turned to painting. Starting out with classical subjects in the manner of Lawrence Alma-Tadema and Frederic Lord Leighton, he soon focused on popular subjects of the Victorian Era. Thus, as with many of his contemporaries, we find in Waterhouse's œuvre subjects from mythology and classical literature as well as poetry of his own time.
Spanning the history of western literature, Waterhouse's art features scenes and settings from Homer's Odyssey and Ovid's Metamorphosis, from the epic tales of Dante and Boccacio, or from the works of Romantic poet John Keats and Queen Victoria's poet laureate Alfred Lord Tennyson.
Out of these literary universes, Waterhouse gave the world some of the most famous female figures of European art history.
His young, enchanting women like the Lady of Shalott, Circe, or Ophelia have gained iconic status with art lovers worldwide. These otherwordly, often hautingly beautiful images of fascinating ladies continue to keep scholars and art lovers in their thrall.
John William Waterhouse, Circe, offering the Cup to Ulysses, 1891, oil on canvas,
Gallery Oldham, Manchester, UK, source: Wikiwand
From 1874 onward, Waterhouse frequently exhibited at the Royal Academy of Art Summer Exhibition, one of the most important art shows in Britain and a major event on London's social calendar. This way, he became a stable in the British art world and was elected full Royal Academician in 1895.
William Powell Frith, A Private View at the Royal Academy, 1883, oil on canvas,
Royal Academy of Arts, London, UK, source: Wikiwand
In 1883, Waterhouse had married flower painter Esther Kenworthy and the couple lived in the artist community of London's Primrose Hill Studios. While the marriage appears to have been a happy one, they had no children.
William Logsdail, Esther Kenworthy Waterhouse in the artist's studio, Primrose Hill, date n/a, oil on canvas, private collection, source: Christie's
Beyond his frequent exhibition activities in Britain, Waterhouse taught at St. John's Wood Art school and served on the Royal Academy Council.
He was successful in finding wealthy patrons and expanding his reputation as a painter of international importance, selling artworks to museums both in the United Kingdom and as far as Australia.
John William Waterhouse died of cancer in 1917 and was laid to rest at Kensal Green Cemetery in London, UK. His beautiful women continue to enchant art lovers all over the world to this day.
Usage Note:
The author gives permission to use extended quotation from the text material. In case of citation, the original source must be given in full. Any further use of this content requires prior written approval from the creator.