My heart beats for the arts and most of all for the paintings of British artist John William Waterhouse (1849 – 1917).
I studied art and art history in New York (US),  Bochum (DE), Berne (CH) and Cologne (DE) and graduated with a Master of Arts degree in Art History, Anglo-American History and English Literature.
My academic research has always revolved around the art, life and times of wonderful Victorian painter John William Waterhouse. As a Waterhouse expert, I was very fortunate to participate in the major exhibition John William Waterhouse (1849 – 1917): The Modern Pre-Raphaelite at the Groninger Museum, Groningen (NL), the Royal Academy of Arts, London (UK), and the Montreal Museum of Fine Arts (CA) in 2008 / 2009. My article on John William Waterhouse's Ladies of Shalott was published in the Groninger Museum Magazine and I was invited as a lecturer to speak in the Expert Talks series.
In my PhD thesis I am exploring the idea of the "fruitful moment" in the Paintings of John William Waterhouse by considering art and literature against the backdrop of 19th and 20th century Britain.
In the last few years, I have been given the opportunity to dive deep into the narrative construct of the Heroine's Journey. As a counter concept to Joseph Campbell's Hero's Journey and rooted in psychology, it explores the characteristics and patterns of the feminine side of life's journey by questioning traditional gender roles and concepts.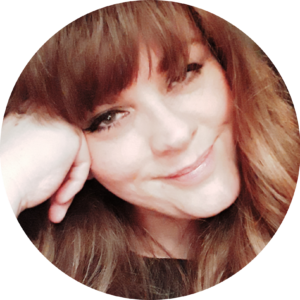 I am based in Düsseldorf (DE), where I work as a freelance art historian and curator. In 2019 I founded THE ARTIST LIAISON as a solopreneuer to support contemporary artists on their path in the art world. You can learn more about my work as an artist liaison in an article by Bernd Born for Papstar.
On 21 May 2021 – the UNESCO World Day for Cultural Diversity and Dialogue – I co-founded our tech start-up collectAR.  Together with my interdisciplinary team, we develop solutions for the art world by way of fusing art inventory management with augmented reality and storytelling. On our way to the metaverse, we aim to stimulate and foster sensible digital innovation while making today's art businesses more sustainable.
Together with my colleague Andrea Knittel of Virtuelles Kunstbüro in Emmendingen (DE), we launched GRÜNDER*INNENSALON at the Verband deutscher Kunsthistoriker e.V. in 2020. In June 2022 we expanded this format for our ArtVenture Club. Now, our doors are open to all art scholars, art historians, artists and creatives who are looking for a network of like-minded allies for mutual support in their ventures and adventures in the wonderful world of art.